OLD SKOOL is a perfect choice for entertainment on your special day!
​
Our high-energy show is fun, inter-active and would be something your guests, family, and friends will be talking about for years to come. We are a great alternative from the standard tuxedo wearing, sheet music reading music groups or DJs usually seen at weddings.
​
If you're looking for unique and exciting entertainment for your wedding day, please consider hiring OLD SKOOL!
Email us for rates and availability: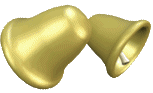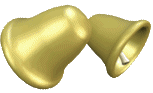 "We had such a great night on Saturday and we are so happy with the way everything turned out. You guys did an amazing job and were so entertaining! I think myself as well as many of the other guests danced the whole night pretty much! I received so many great reviews on Old Skool from a lot of guests! It seemed like everyone really enjoyed themselves. Again, thank you so much for everything! We love you guys!"
Alexa and Matt - 9/22/18 - Warren, Ohio
"Old Skool played at our wedding and my husband and I couldn't have been happier! From the very beginning, they got the crowd hyped and the party started. All of my guests commented on how great the band was and how much fun they had at the wedding because of them. Many people even asked where they play so they could continue to follow them. Even the event staff said how happy they were to have a band play that was so much better than any other bands they get there. I would definitely book Old Skool again and recommend them to anyone who wants to have the best time at their wedding!"
Brittany and Nik - 6/16/18 - Cincinnati, Ohio
"I can't say enough good things about you guys. Thanks for rolling with us through the chaos and jamming all night. We got so many compliments on you guys. If you need a letter of recommendation or anything, please let me know. I'm happy to spread the word any way I can. Thanks again!"
Nicole and Rick - 5/12/18 - Chagrin Falls, Ohio
"Awesome! You guys were amazing.. Absolutely fabulous! It was such a fun night and everyone is still talking about it. We loved it!"
Shannon and Travis - 12/31/17 - Cleveland, Ohio
"Bob and the entire Old Skool team were amazing and the best decision we made for our wedding reception. From keeping things organized and easy to plan, assisting with the music selection, the introduction of the wedding party, ensuring we had the music we wanted and most importantly keeping everyone out of their seats and on the dance floor! They were more than just a band, they were interactive with our guests, their extremely impressive guitarist and vocalist was on the dance floor while playing. We had more compliments about the band than anything else. The music was for all ages and kept everyone from our grandparents to the young adults having fun and dancing. I could not recommend a better band and a DJ could never bring the energy and fun that Old Skool brought. Whether it be a wedding reception, reunion, work event, graduation party, if your looking to impress your guests, book Old Skool!"
Amanda and Brandon - 9/23/17 - Avon Lake, Ohio