OLD SKOOL is a perfect choice for entertainment on your special day!

We have years of experience performing at weddings, and can accommodate a wide variety of needs. We aim to integrate seamlessly into your event, and our interactive, high energy show will leave you and your guests talking for years to come!

Services in the wedding (corporate/private event) package include:

*Full "concert style" show. Band can provide sound system and stage lighting.

*3 hour live band performance (with one short break) Set times are flexible, and can be adapted as necessary to fit the flow of the evening.

*All MC services (wedding party introductions, toasts, cake cutting, dances, etc.) can be performed by our experienced bandleader, and a wireless microphone will be on hand for any toasts or announcements you may need to make.

*MP3 playlist provided for cocktails, dinner, entrance music, and set break.
You can have as much control over the playlist as you'd like.
For an additional charge, we can even provide a DJ that works with us regularly, to save you valuable planning time.

*We will work with your coordinator from start to finish to ensure no detail is overlooked.

If you have any other questions, please don't hesitate to ask.
Thank you for allowing us to rise to your occasion!
-OLD SKOOL
Email us for rates and availability: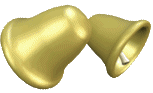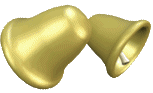 "Being a musician myself, I have performed at a bunch of weddings. And I have to say, you guys are amazing. Next level kind of band. A great group and really nice guys.
So glad we hired you to play our reception.
Thanks so much! You were awesome and everyone loved it.
So many compliments!"
Lisa and Mike - 10/15/22 - Youngstown, Ohio
"Old Skool.. You made the night! Rumor has it - this was the wedding of the century. All owed to you guys and the most beautiful venue. Our guests and family absolutely loved your group. Everything was perfect! We can't thank you enough. You guys rocked it!"
Nicole and Keith - 9/30/22 - Columbia Station, Ohio
"You guys made everything so easy. Helping and working with us every step of the way. Our friends and family loved you guys. Everyone had a great time! Thank you!"
Nikki and Jason - 9/4/22 - Fairlawn, Ohio
"We hired Old Skool to play for our wedding and boy I am glad we did. People ranted and raved about how amazing they were. From the older, to the younger generation, everyone was on the dance floor. They kept everyone dancing, laughing, and entertained for the entire night. The communication was perfect, they had suggestions and questions for things that I would have never even thought of. From beginning to end they made it a wedding that we will never forget."
Bobbie and Leanne - 7/15/22 - Ashland, Ohio
"OMG! I still can't believe you were at MY wedding. Everyone had such a fun time, they loved the band, and we enjoyed having you be a part of our special day! Awesome job as always. Thank you soooo much! See you guys out soon!"
Monica and Ryan - 4/23/22 - Northfield, Ohio
​
"Thank you so much!! Everyone had such a great time and we absolutely loved having you all there!! We couldn't even count how many guests asked about you guys and how much they enjoyed the band. It was awesome!!
We are so happy how everything came together and really appreciate everything you guys did for us!!! Was such a wonderful time and it was the perfect day!
We really enjoyed meeting all of you.. great group of guys!! The band sounded amazing, so entertaining, and we are happy you guys were there to share our special day with us!"
Stephanie and Robbie - 8/7/21 - Canfield, Ohio
​
"Thank you guys again for being a huge reason why our day was so special. You somehow exceeded expectations. So much fun. Simply amazing to work with.
PSA: Engaged couples - Hire OLD SKOOL for your wedding.. because your guests won't stop talking about them. You guys have fans for life."
Kristin and Mike - 7/30/21 - Willoughby Hills, Ohio
​
"Thank you again for everything you did! The night was amazing and so many people complemented on the band! Sounded great and totally entertaining. You completely made our night. We loved it!"
Cynthia and Corky - 7/17/21 - Warren, Ohio
​
"We used to see you play in Toledo all the time. We knew we wanted to have you guys play our reception. You definitely did not disappoint. Our guests had a great time and they loved your band. And were awesome to work with"
Liliana and Larry - 6/26/21 - Ann Arbor, Michigan
​
"The reception was amazing! So glad we hired Old Skool for our reception. Our guests loved it. Great Job!
Thank you so much guys.
You can definitely use us as a reference."
Taylor and Danny - 8/22/20 - Cleveland, Ohio
​
"We had such a great night on Saturday and we are so happy with the way everything turned out. You guys did an amazing job and were so entertaining! I think myself as well as many of the other guests danced the whole night pretty much! I received so many great reviews on Old Skool from a lot of guests! It seemed like everyone really enjoyed themselves. Again, thank you so much for everything! We love you guys!"
Alexa and Matt - 9/22/18 - Warren, Ohio
"Old Skool played at our wedding and my husband and I couldn't have been happier! From the very beginning, they got the crowd hyped and the party started. All of my guests commented on how great the band was and how much fun they had at the wedding because of them. Many people even asked where they play so they could continue to follow them. Even the event staff said how happy they were to have a band play that was so much better than any other bands they get there. I would definitely book Old Skool again and recommend them to anyone who wants to have the best time at their wedding!"
Brittany and Nik - 6/16/18 - Cincinnati, Ohio
"I can't say enough good things about you guys. Thanks for rolling with us through the chaos and jamming all night. We got so many compliments on you guys. If you need a letter of recommendation or anything, please let me know. I'm happy to spread the word any way I can. Thanks again!"
Nicole and Rick - 5/12/18 - Chagrin Falls, Ohio
"Awesome! You guys were amazing.. Absolutely fabulous! It was such a fun night and everyone is still talking about it. We loved it!"
Shannon and Travis - 12/31/17 - Cleveland, Ohio
"Bob and the entire Old Skool team were amazing and the best decision we made for our wedding reception. From keeping things organized and easy to plan, assisting with the music selection, the introduction of the wedding party, ensuring we had the music we wanted and most importantly keeping everyone out of their seats and on the dance floor! They were more than just a band, they were interactive with our guests, their extremely impressive guitarist and vocalist was on the dance floor while playing. We had more compliments about the band than anything else. The music was for all ages and kept everyone from our grandparents to the young adults having fun and dancing. I could not recommend a better band and a DJ could never bring the energy and fun that Old Skool brought. Whether it be a wedding reception, reunion, work event, graduation party, if your looking to impress your guests, book Old Skool!"
Amanda and Brandon - 9/23/17 - Avon Lake, Ohio